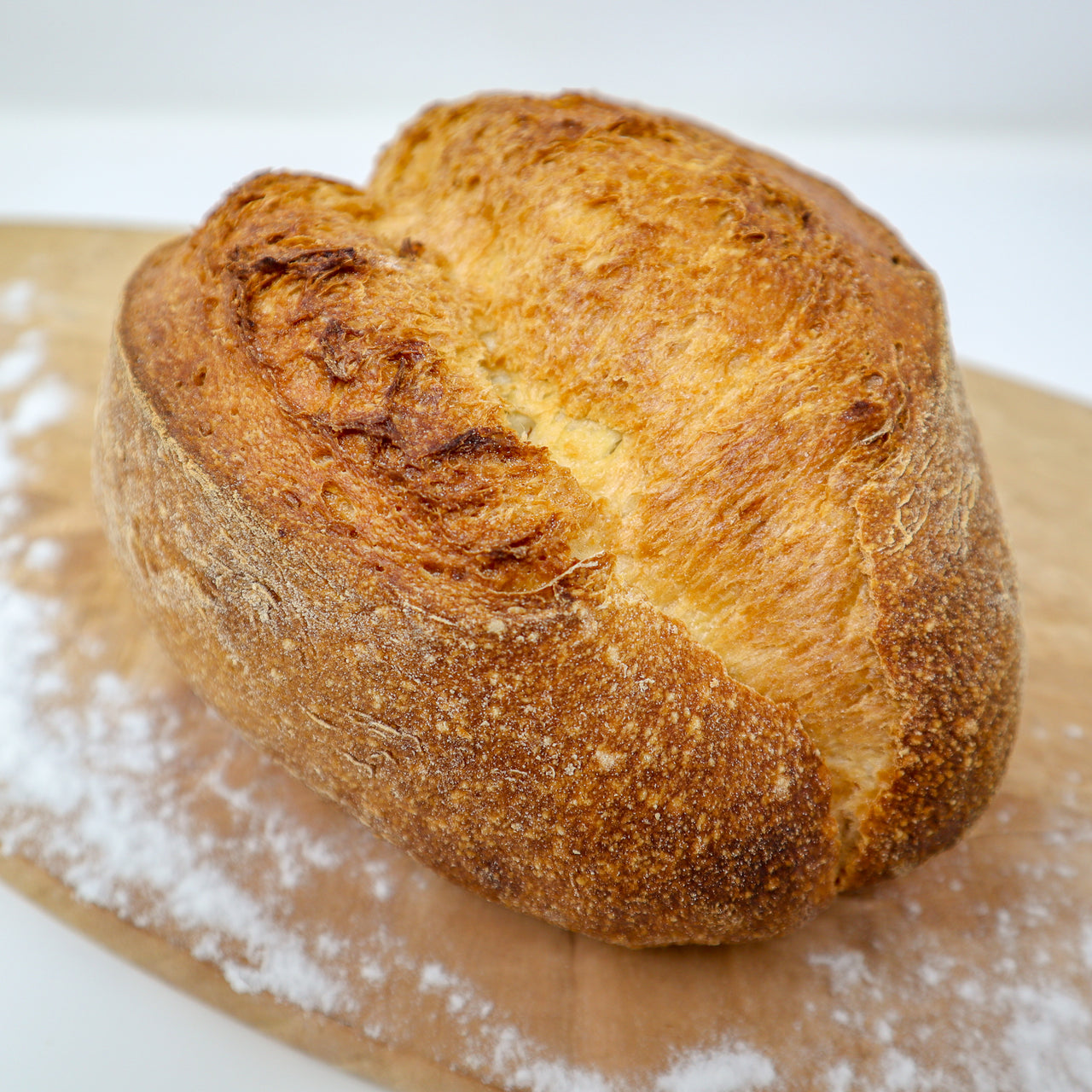 AVAILABLE FOR PICK-UP WEDNESDAY THROUGH SUNDAY.
Our Rustic Italian is based on the classic Italian Pugliese hearth bread characterized by a moist dough which results in large holes in a well-structured crumb, and a well-developed, crunchy crust. You can enjoy a loaf of Rustic Italian as garlic bread with your favorite pasta dish, tear it up and serve as a shared table bread with salted olive oil and vinegar for dipping, or just dive right into the loaf itself.
INGREDIENTS: Water, natural starter (millet flour, water), whole grain flours (brown rice, millet), tapioca flour, xanthan gum, sea salt, white rice flour, cultured dextrose, enzymes.