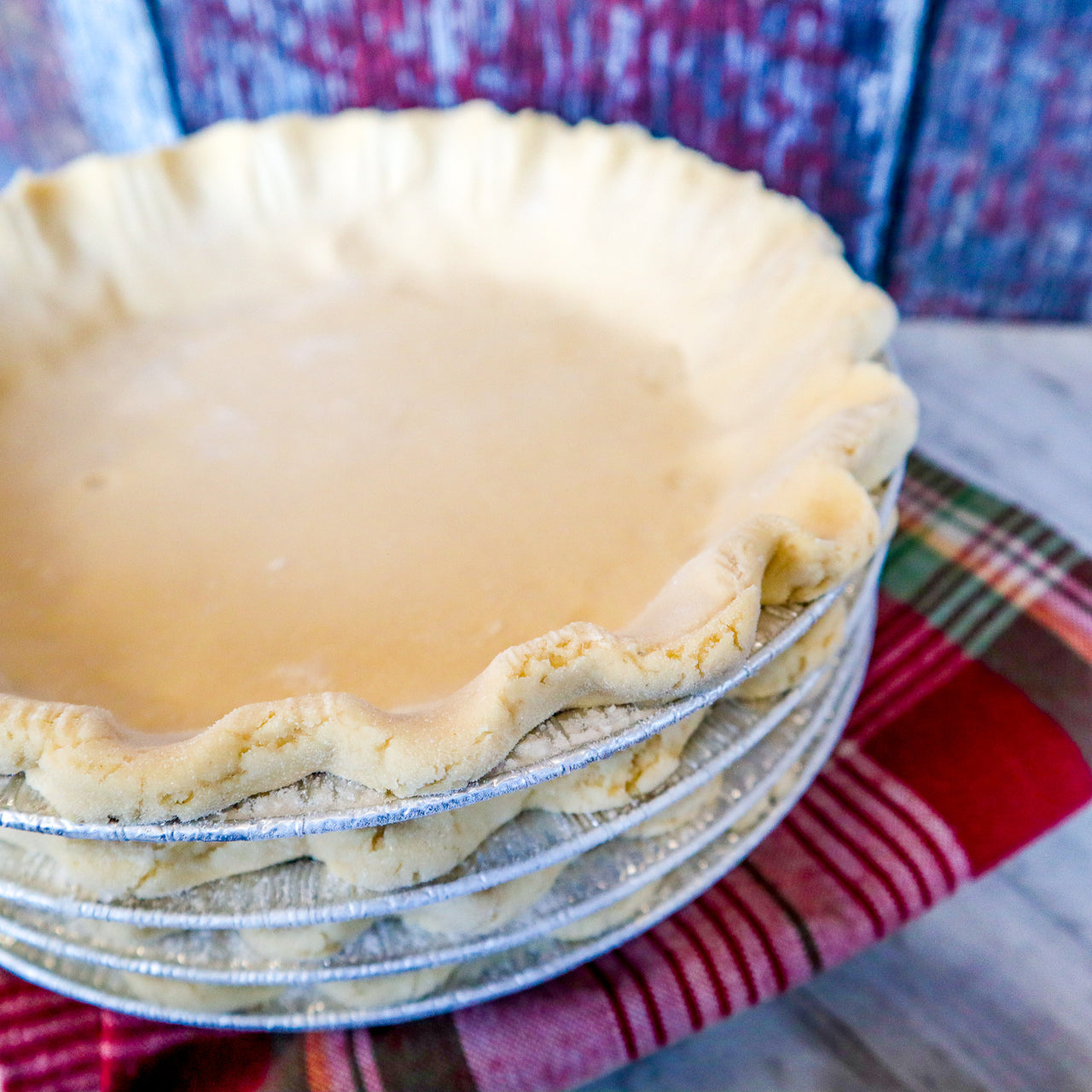 AVAILABLE FOR PRE-ORDER PICK-UP DECEMBER 15TH-DECEMBER 24TH ONLY DURING OPERATING DAYS/HOURS. ORDERS TO BE PICKED UP AT 2502 SE DIVISION STREET, PORTLAND OR.
Create your own special pie or quiche without having to worry about the most challenging part. Stock up now and be ready to make pie at a moment's notice.

We sell our pie shells frozen in a two-pack; 9" shell serves 6-8.

INGREDIENTS-
butter, brown rice flour, tapioca flour, water, sugar, xanthan gum, sea salt.
Contains-butter