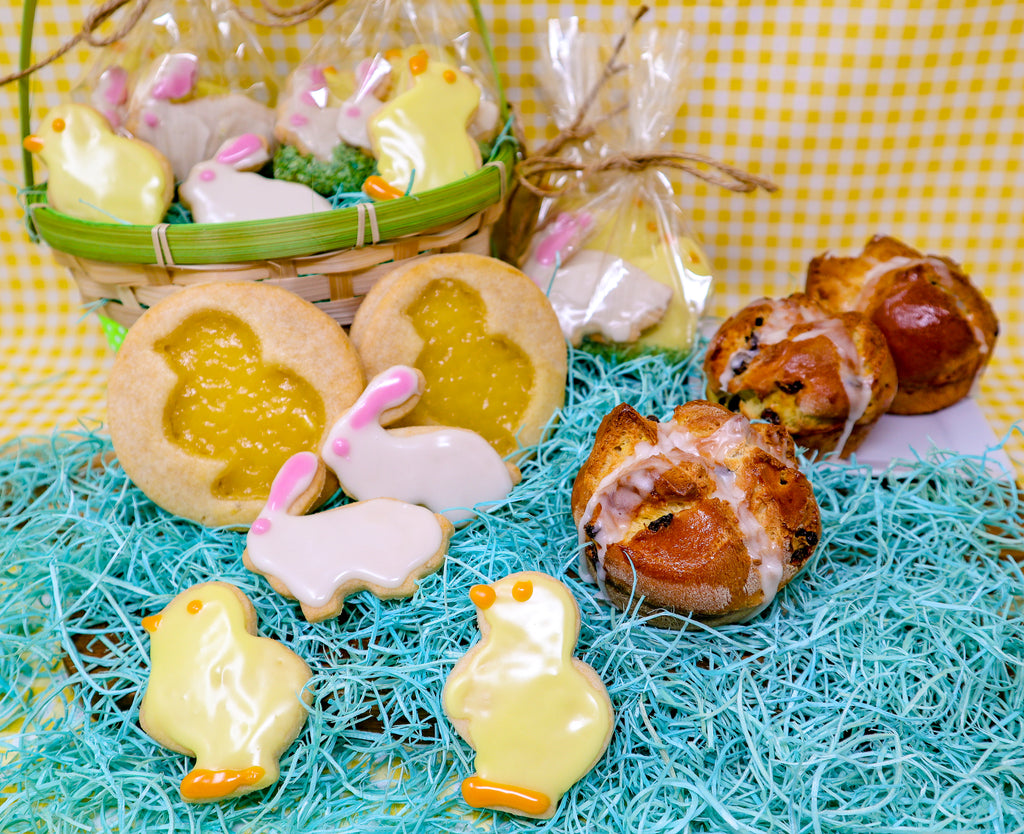 Easter is a hop, hop, hopping right around the corner. We have some delicious & oh so cute treats you'll certainly want to include in your gluten-free Easter basket this year. With both vegan and non-vegan options, your day is sure to be EGG-tastic!  Our Easter treats are available for a limited time only. These treats can be special ordered with three-days notice, and can be picked up April 15th-21st. 
Phone orders & online orders are now open. Call us at 503-546-4901 to secure your Easter sweets!
Don't forget to add on your gluten-free rolls for your Easter spreads! Soft rolls can be ordered to pick up Friday, April 19th, and dinner rolls can be ordered to pick up Saturday, April 20th.
Didn't place a special order? Walk-in availability first come first serve.
THIS YEAR'S EASTER LINEUP
Hot Cross Buns $4.25
Lemon Linzer Cookies $3.50
Vegan Sugar Cookies (Chicks and/or Bunnies) $1.75
Vegan Sugar Cookie 4 Pack (2 Chicks, 2 Bunnies with shredded coconut grass decor) $7.00
Carrot Cupcakes (vegan or non-vegan) $4.00
TAKE ME TO EASTER PASTRY ORDERING